Special Gudi Padwa 2019 Discount Offers on Certified Gems and Jewelry: Up to Rs 1.20 Lakh Benefits on Precious and Semi Precious Certified Astrological Gemstones, Pearls, Jewellery with Free Shipping within India.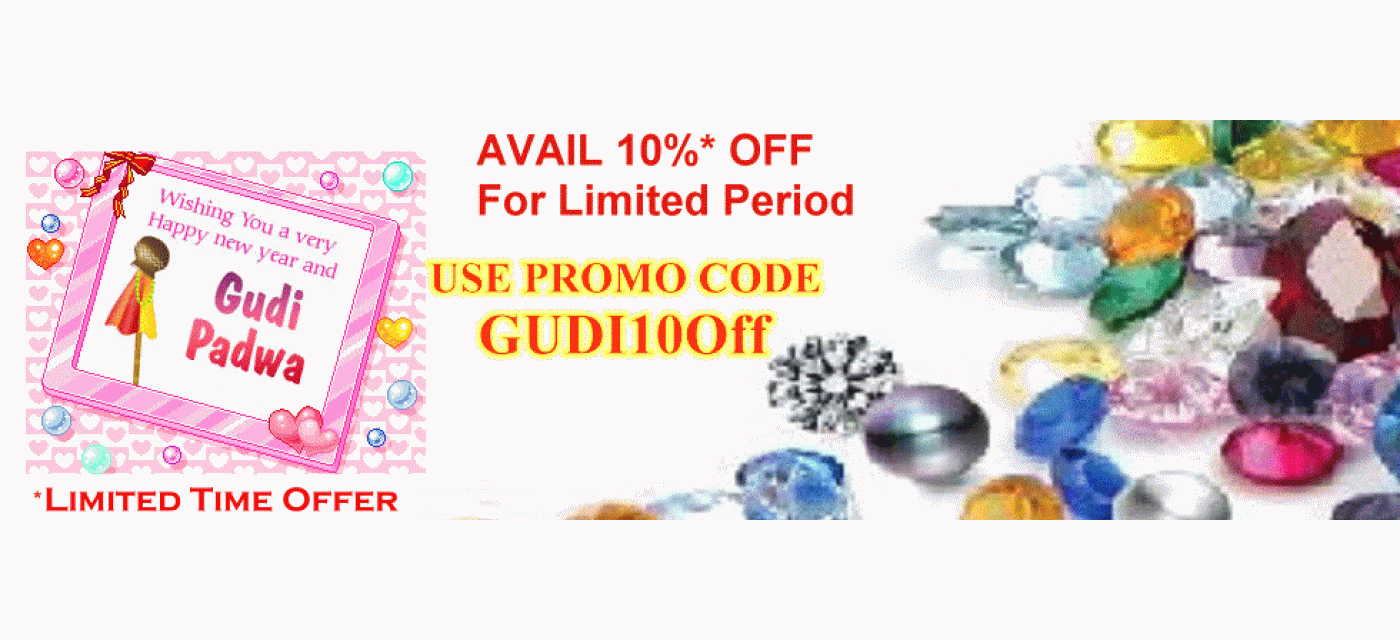 HAPPY GUDI PADWA
Gudi Padwa 2019, which is also known as Maharashtrian New Year, is around India. This special festive marks the beginning of a New Year, which make it a very special as the fact people love to purchase new things. And, we often see people purchasing new certified gemstones and jewelry on Gudi Padwa.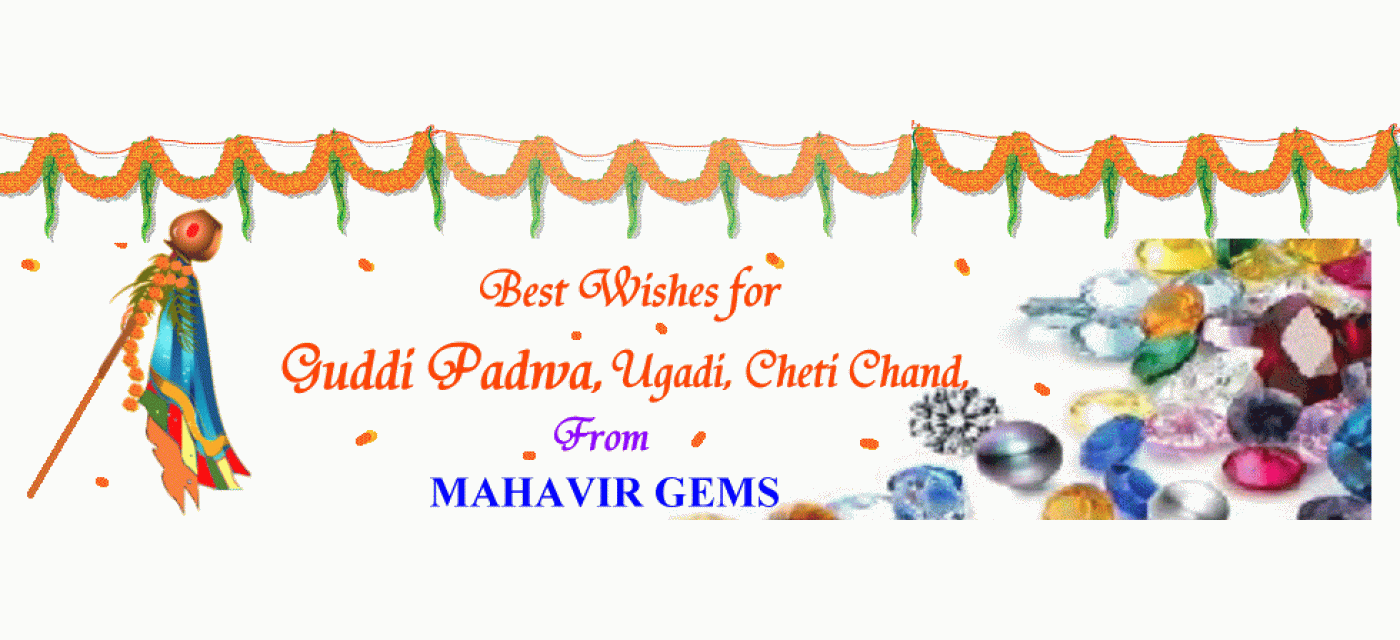 A special FREE SHIPPING within India for a limited
time is also offered along with this offer.